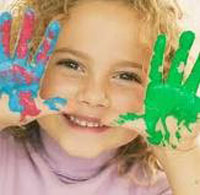 Absorbent Minds Mission Statement
At Absorbent  Minds we are committed to providing the highest quality childcare and early years education for all our children.
Our staff are highly qualified, experienced, and will educate and nurture the children in a safe, warm, stimulating, inclusive, and age appropriate environment where all the children's voices are heard and respected.
Our aim is to encourage the children to grow and learn in a child-led, strength based environment which encompasses a holistic approach, allowing children to reach their full potential.
We are committed to developing partnerships with parents and the wider community, building a foundation that nurtures the children's self esteem, confidence, Identity and belonging.
See our ABSORBENT MINDS PRIVACY NOTICE here
For Afterschool services please checkout our website at www.ballinteerafterschool.ie or send us an email to ballinteerafterschool@gmail.com